Don Paul: Why the tropics matter more this year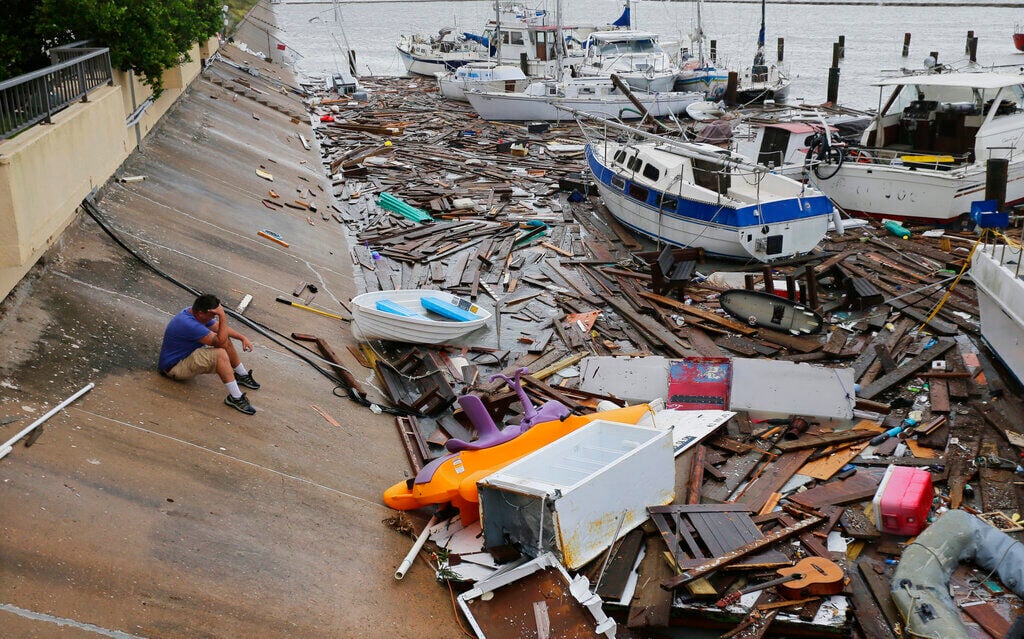 Understatement: The United States is domestically stressed this year like in no other year. The disastrous pandemic, stretching fiscal and physical resources, may become even more complex as the tropical cyclone season already looms large. A landfalling hurricane would present another crisis not only for resources, but for logistics in which safe evacuations could be carried out.
In typical hurricane seasons, which begin on June 1, activity doesn't peak until late August into September and sometimes into early October. Meteorologists had predicted this year would be more active than usual, with exceptionally warm sea surface temperatures in most of the tropical Atlantic and Gulf adding fuel to the fire.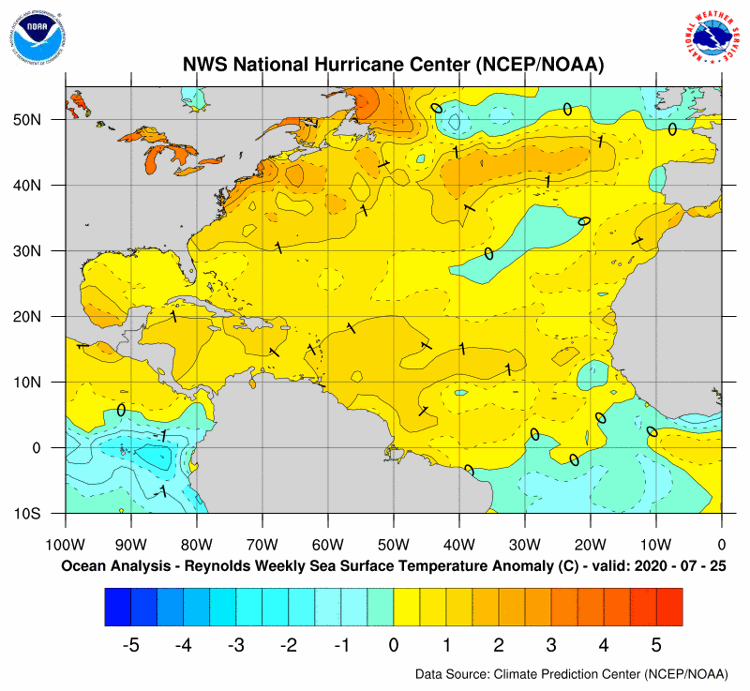 Earlier in the late spring, dry air and Saharan dust being carried on easterly winds across the Atlantic were interfering with tropical cyclone development.
Despite these meteorological handicaps, a tropical disturbance already impacting the Leeward Islands, Virgin Islands and Puerto Rico with tropical storm force winds and flooding rains may become our ninth Atlantic tropical cyclone, bringing us to the letter "I" storm (Isaias). Last year was the fourth most active season on record, including three major hurricanes with 18 named storms. But by the end of July, we were only up to the "B" storm, Barry. There has never been a season so active, so early, as this season. Just a few days ago, Hurricane Hanna made landfall in far south Texas and produced major flash flooding and some serious wind damage. Now, potential cyclone nine is moving rapidly toward the west-northwest.
NHC's track and intensity forecast for this developing storm remains more uncertain for intensity than usual. The system will interact with the mountains of Hispaniola Thursday and may also interact with Cuban terrain. The frictional effects of the terrain are likely to keep the system from too much intensification. The circle "S" on the track means NHC is keeping this at tropical storm rather than hurricane intensity, at least for now.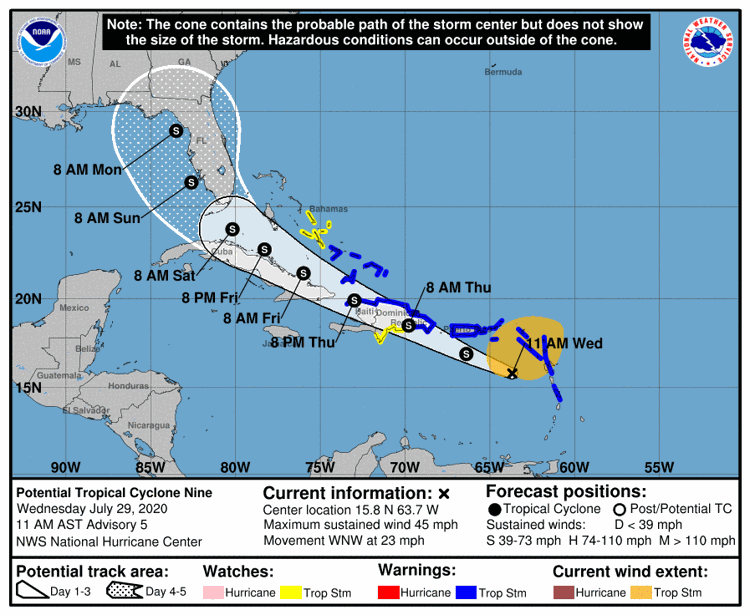 However, the waters in the Florida straits are very warm, and there could be some redevelopment as the system draws closer to Florida, with a track that could range anywhere from the eastern Gulf to the Atlantic, east of Florida.
However, if you return to the satellite loop above, you can see another tropical wave is emerging from west Africa, and there will be many more to come. So, the potential so early for this level of activity before we've even arrived at peak sea surface temperatures to continue into August and September is ominous.
With the congressional debates over how to fund the next economic relief pandemic package and the required vast expenditures to come, budgeting for the Federal Emergency Management Agency will almost certainly be problematic if we have additional landfalling hurricanes. National Guard units have already been stretched thin with pandemic assistance deployments. Other state agencies in virtually every eastern and southern state are operating on state budgets that have been ravaged by pandemic revenue losses and already-committed emergency expenses.
The scope of potential dangers and costs from hurricane landfalls can be catastrophic. Hurricane Katrina in 2005 killed up to 1,800 people and produced $125 billion in damage. Hurricane Harvey caused fewer fatalities, but also produced $125 billion in damages in southeast Texas in 2017.
The following year, Florence caused $24.3 billion in damages in the Carolinas. This is only a small sampling of multibillion-dollar tropical cyclones' damages.
These kinds of shattering disasters are awful in so-called normal years. To add this kind of potential as another layer to our set of national crises is hard to imagine … but it must bei imagined. Since FEMA and state agencies can't just "hope for the best," planning is underway as it is every year.
Budgetary constraints aside, even staffing considerations have to be made with social distancing in mind. National Weather Service forecast offices have to bring in extra meteorologists in advance of major weather threats, and that includes the NHC. The offices have contingency plans for maintaining distancing even when staff size is doubled (or tripled). NHC and local forecast offices have added pandemic elements to their disaster preparation literature for the public.
It's very questionable whether any mass evacuation in advance of a landfalling hurricane can be prevented from developing into a super spreader event. Should the worst occur, large numbers of people will have to move to safer locations where crowding has always occurred in the past. Mandatory masks, of course, will have to be strictly enforced in these circumstances. But when people are being moved to confined interiors that are unlikely to have the kinds of ventilation epidemiologists, virologists and engineers are recommending, these potentially life-saving evacuations present risks of contagion we've never faced before.
During the approach of Hurricane Irma, Florida had 300,000 evacuees to deal with, and populations that large make it impossible to move people to individual hotel rooms to maintain some distancing. FEMA is reportedly looking at providing more PPE for evacuees, but if numbers grow that large it's difficult to imagine supplies would be remotely adequate.
As for FEMA, at least most of its staffing has not been involved in dealing with the Covid-19 pandemic. FEMA reported only 3,000 of its 20,550 staffers have been taking part in the pandemic response. FEMA, the Red Cross and other state and federal agencies have enormous preparation tasks before them. No one can determine whether they can be up to these potentially deadly challenges.