Modest severe weather in WNY, much rougher nationally
Modest severe weather in WNY, much rougher nationally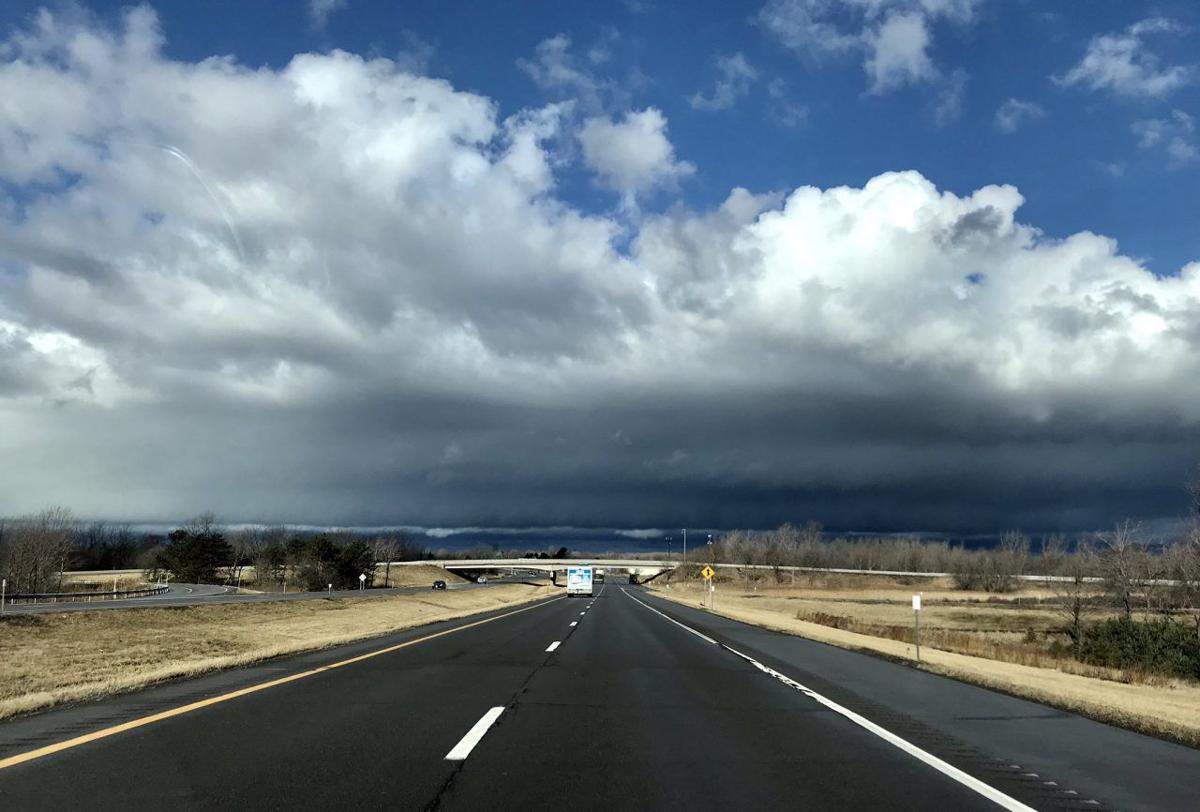 We had our EF-1 tornado late Thursday in Portland, and there was fairly widespread wind damage in the Southern Tier on Sunday from severe thunderstorms. Multiple trees were downed in Arcade, Portville, near Lakewood, East Randolph, Westfield and near Gowanda due to powerful straight line winds produced by the storms. As for this week, we'll have to keep an eye on some storms Wednesday. Currently the 5% risk for severe weather appears more likely toward the Genesee Valley, east of the metro area.
This threat may persist into Wednesday night and early Thursday, with the approach and passage of a cold front. The most comfortable periods will begin Monday night into Tuesday night, with lower dew points, and again Thursday night into Friday night. Humidity will be noticeably lower on Tuesday and Friday, with seasonably mild temperatures. Another warm front and area of low pressure will send humidity back up again during the weekend, with readings heading back to the mid 80s and the likelihood of a few periods of showers and thunderstorms. There will be abundant rain-free time as well.
Nationally, the scope and scale of severe to extreme weather is on a record pace in $1 billion-plus damages. This is despite the tornado count this year thus far running somewhat below average most months. You'll note the higher proportion of extreme events in the South.
This marks the sixth consecutive year in which the threshold of 10 such extreme events has been reached, and it has been hit earlier this year than any other. It should be kept in mind we haven't yet reached the peak activity period for the Atlantic hurricane season, which typically increases later in August, peaks in September and can continue into early October. In 2019, the nation suffered 14 $1 billion-plus disasters.
We also haven't yet gotten into the peak wildfire season out West, where earlier precipitation and growth patterns favor a dangerous and costly year, again.
Some of these extreme events have a less definable connection with the mean warming climate. For example, the relationship between tornadoes and climate is complex and not yet well understood. The current consensus is the warming climate may reduce the total number of tornadoes, but increase the number of "big days" with multiple tornado outbreaks. Warming oceans favor greater intensity more often in hurricanes, but not an increase in the total number of tropical cyclones. We have already seen these trends realized, though more research is needed. This late summer and early autumn are forecast to be more active for hurricanes than average, but greater numbers do not necessarily correlate with more hurricanes making landfall. That remains to be seen later in the summer.
On the other hand, the connection between the rapidly warming Arctic and inland flooding from more frequently stalled tropical cyclones is better established. The warming Arctic weakens the polar jet stream, allowing blocking patterns that favor stalled cyclones, which is what occurred with cataclysmic flooding from Harvey and enormous damage from Florence when each moved inland. In both cases, the climatology in the weather models picked up on this blocking and predicted the disastrous stallings days in advance.
The National Oceanic and Atmospheric Administration reports the U.S. has had 273 such events since 1980, with estimated damages exceeding $1.79 trillion. Damages are adjusted for inflationary costs, but the trend is easy enough to spot.
However much tie-in there is between extreme weather events such as wildfires and tropical cyclones, matters are complicated further by societal and real estate industry choices, which continue to place more people in vulnerable locations. Millions of people are willing to place themselves in harm's way because of the great pleasures of living near the ocean, and others have to live on flood plains out of economic necessity. There is no doubt harm's way will be looming larger as the years and decades roll by.